School Management
Seema Sapru, Principal

Seema Sapru, the principal of The Heritage School has a Masters Degree in Chemistry and Education. She has more than 24 years of experience in some of the most prestigious schools of the country. She has also worked with GEMS: a Dubai based educational organization and was instrumental in setting up the Kothari International School at Noida.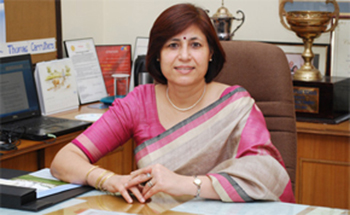 Meenakshi Atal, Vice Principal

Ms Meenakshi Atal has a Masters Degree in Education. An educationist with 29 years of experience, she believes in schooling for life. She is a caring person and an efficient and effective administrator. She is the founder headmistress of the school. She was formerly the headmistress of St James School for several years.

Darryl Christensen, Headmaster

Darryl Christensen, the headmaster of The Heritage School is a strict disciplinarian and has more than 27 years of experience in teaching, guiding and counseling children from different backgrounds. Prior to joining Heritage as the headmaster he was the Vice Principal of Julian Day School, Kalyani.

Cdr. S Dey, Campus Administrator

Cdr Dey was in the Indian Navy for 30 years prior to joining the Heritage School and proved himself as a formidable Administrator. A Post Graduate in Statistics, he is also the recipient of President Award namely Visist Seva Medal and also a keen sportsman.

Salony Priya, Counsellor & HR Trainer

Salony Priya our Counseling Psychologist and HR trainer has a Masters Degree in Psychology specialized in Counseling and Psychotherapy. She has been with The Heritage School since its inception.

She designs need–based training interventions for teaching faculty, conceptualized the Positive Parenting Programmes at The Heritage School and initiated Life Skills Workshops for students.